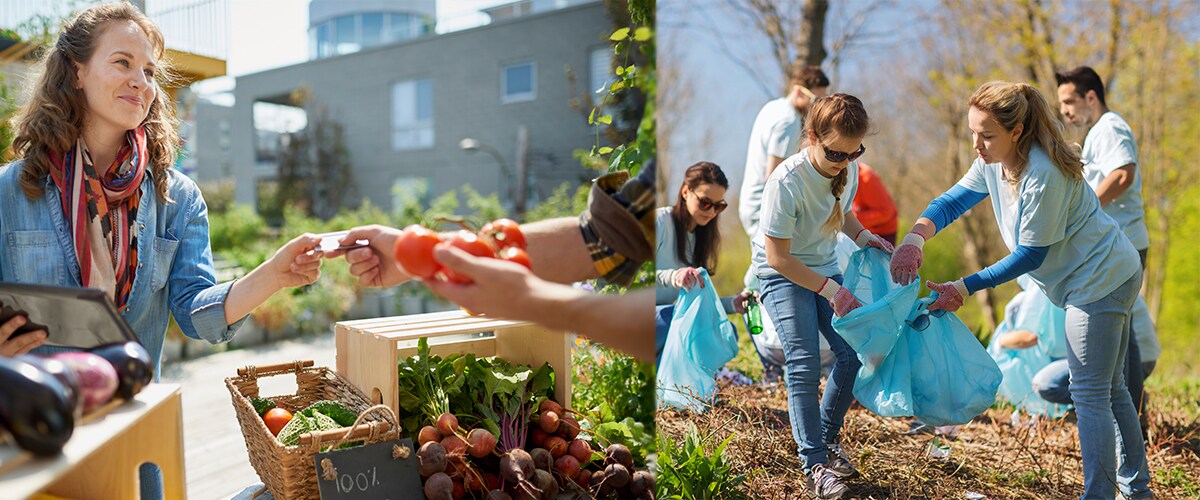 Community Member Spotlight

Benedict Subaru - Proud to Recognize Members of our Community
A Subaru Dealer Spotlight on Local Contributions and Accomplishments in Norwich, NY
Our team here at Benedict Subaru proudly supports local community members and the meaningful efforts made to spread positivity and help those in need.  This dedication to one another is ultimately what makes our community a safe and enjoyable place to live and raise families. It is this realization that brought us to develop a community spotlight.  This way we can acknowledge the wonderful things going on in our local communities!
How our Community Spotlight Works
We will highlight the current contributions of local community members here in Norwich. We want to acknowledge the effort made by these individuals and show our support for our community. If you know a community member who is making a difference, please feel free to reach out and provide additional detail to our team. We look forward to highlighting that local community member in the future!
A New Community Member Regularly Acknowledged
Our Subaru dealership features a paragraph about different individuals working directly on community initiatives, updating this blog frequently to include new members and additional accomplishments. Check back on a regular basis to review these details and learn more about meaningful programs taking place!
Ready to learn about our Subaru community spotlight and how Benedict Subaru directly works with our local community? Give our team a call today or stop by our dealer location to go over these recognition efforts and this continued involvement.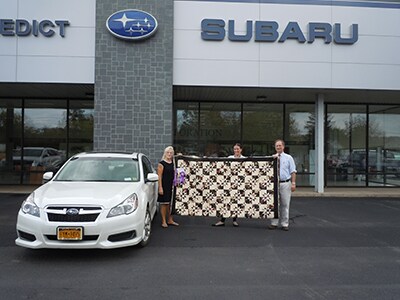 This Month's Community Spotlight: Learn More About Alice Murray
Alice Murray is a community member who purchased her Subaru Legacy with the professionals here at Benedict Subaru. She has received honorable mention for her quilting skills at the State Fair. Alice also won Best in Group and Best in Show at the Chenango County Fair.  She has been a featured quilter in New Berlin, won five 1st place ribbons and two best in groups in the last fair for quilting and crochet. She is also the Membership Chair Person for the Chenango County Peacemakers, which is the local quilt guild. Alice is the very first Community Spotlight member we are honoring. Way to go and congratulations, Alice!
If you know someone who deserves to be featured in our Community Spotlight, please feel free to contact the team at Benedict Subaru. We enjoy featuring members of our community and giving them the opportunity to share their stories with us. We are looking forward to next month and can't wait to hear from you soon!
Hours
Monday

8:30am - 6:00pm

Tuesday

8:30am - 6:00pm

Wednesday

8:30am - 6:00pm

Thursday

8:30am - 6:00pm

Friday

8:30am - 5:00pm

Saturday

9:00am - 3:00pm

Sunday

Closed
Directions
Get Directions